INTENSITY offers a world-class tennis academy led by Adam Altschuler, Kris Hrisovulos and Mike Slattery. This is a 21-week indoor session from November 2nd.
Next Generation: Red Ball
This program follows the USTA's system of scaled training and competition for kids which is an exciting play format designed to bring kids into the game by utilizing modified equipment, shorter court dimensions and modified scoring, all tailored to age and size.
Day
Starts
Time
 Clinic
Mon
Nov-02
2:00pm – 3:00pm
1hr Clinic
Tue
Nov-03
5:30pm – 6:30pm
1hr Clinic
Wed
Nov-04
5:00pm – 6:00pm
1hr Clinic
Thu
Nov-05
2:00pm – 3:00pm
1hr Clinic
5:30pm – 6:30pm
1hr Clinic
Fri
Nov-06
5:00pm – 6:00pm
1hr Clinic
Sat
Nov-07
11:00am – 12:00pm
1hr Match Play
No clinics or matchplay Nov-26, Nov-27 and Dec-24 to Jan-01
Number of Clinics
Clinic
Only
Clinic
with Match Play
1 clinic per week
$1,150
$1,470
2 clinics per week
$2,270
included in
clinic pricing
Players new to INTENSITY must be evaluated prior to registration.
Next Generation: Red Ball (8 and under)
Players at this level are taking their first steps on a journey that could become their lifetime sport. The program is based on establishing the player's foundations which they will build from while growing into a successful tennis player. This is where basic stroke production begins, focusing on ground strokes and the serve. We stress the importance of rallying with partners and players develop sufficient consistency to sustain longer rallies.
The program uses 75% slower tennis balls that bounce at a level proportionate to a child's height to allow better and longer rallies, encouraging the development of all-court games, racquet skills, physical awareness and confidence.
The program is offered four days a week and players are encouraged to train a minimum of 2 days per week.
Match Play: Players are strongly encouraged to participate in the 1 hour Saturday match play where the skills gained in clinics are put into context. All packages are designed to make match play extremely economical, even if a player cannot attend every weekend.
Student:Pro Ratio is kept at 4:1. This is a significantly better ratio than would be found in other programs, providing greater interaction between coaches and players while keeping it fun & focused.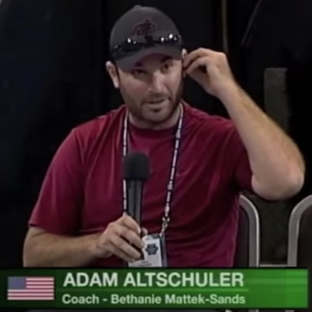 Adam Altschuler's record as a coach is impeccable. He has coached 7 times Grand Slam Champion and Gold medalist Bethanie Mattek-Sands since 2010 and has variously coached Victoria Azarenka, Lucie Safarova, Christina Mchale, Melanie Oudin. He brings the dedication and training insights from the professional tour to the program.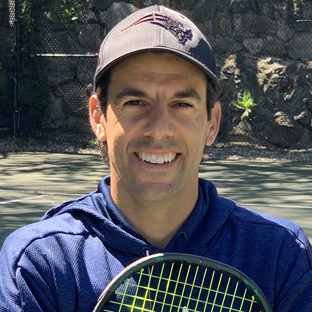 Kris Hrisovoulos brings over 15 years of tennis coaching experience as an Academy Director. He has developed numerous junior players that have had top 100 USTA National Rankings and top Regional Rankings. He has been the Boy's Head Coach at Staples High School since 2010 and has guided them to six Connecticut State Class LL Championships and five FCIAC Championships and in 2019 he was named Westport Sports Person of the Year from the Fairfield County Sports Commission.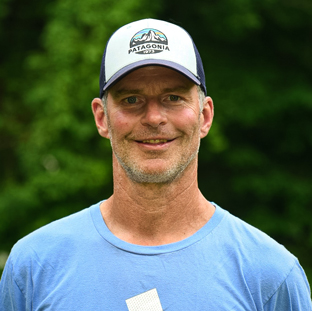 Mike Slattery brings our program over 30 years of experience coaching junior players and developing them into college standouts. He was named both "USTA New England Coach of the Year" and "USPTA Coach of the Year" in 2010 and has traveled on the WTA and ATP circuits with some of the best junior players in the world, reaching USTA National Championships, NCAA Championships and the US Open qualifying rounds.
REGISTRATION: Spaces are limited and guidelines for appropriate levels need to be met. INTENSITY reserves the right to not accept a registration. INTENSITY makes every effort to ensure that the programs run to schedule but reserves the right to re-schedule in the event of insufficient sign-ups or events beyond the club's control. Refunds are not issued.
LIABILITY WAIVER: Due to the nature of the sport air-borne visuals can be transmitted and injuries can occur, Registrant acknowledges the risks and waives INTENSITY of any liability for such.
CANCELLATION POLICY: Cancellations for camps or clinics must be in writing and will be accepted up to one week prior to the start of the session for refunds. Daily booking and drop-ins must be cancelled 14 hours in advance or you will be charged.
ABSENCES: Due to the popularity of our programs, make-ups are not offered.
INJURIES: A doctor's note is required in any case where make-ups are deemed an appropriate remedy for missed classes or, in the case of a prolonged injury, where a house credit may be issued for future use in a similar future program.
REFUNDS: Refunds are NOT offered and registrant agrees to make payment in full for all registered programs. Registrant agrees to pay INTENSITY reasonable attorney's fees and costs in connection with collection of any amounts owed.
VIDEO / LIVE STREAMING: The club uses video/live streaming technology for informational use as a teaching tool during lessons, clinics and matches. Registrant confirms that they are aware of this and gives permission for its use.
REGISTER NOW FOR THE
21-WEEK INDOOR SESSION