16 Week Session
The area's best Hip Hop & Breakdancing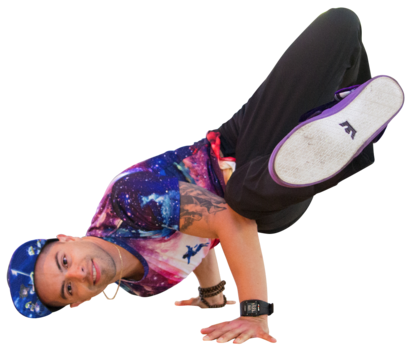 instructed by Marcello Deaguero
Day
Time
  Class
Tue
4:45pm – 5:30pm
Hip-hop & Breakdancing (ages 6-8)
Tue
5:30pm – 6:15pm
Hip-hop & Breakdancing (ages 9+)
Winter session begins January 28th.
Classes
Price
16 weeks of 45 minute classes
$300
16 weeks of 60 minute classes
$325
All classes are led by Marcello Deaguero.
Breakdancing is a blend of martial arts, street dance and gymnastics. It builds strength, stamina and flexibility, as dancers learn how to get up and down while doing top rock and floor rock. Dancers perfect visually impressive moves, including power moves and poses and put all of these techniques together to develop their own style and move combinations.
Hip-Hop teaches rhythm, musicality, age appropriate choreography & coordination with no suggestive music or movements. This is an excellent class for high-energy kids who want a fast, fun class that will challenge them to think on their feet. Hip-Hop develops focus, strength and agility while having fun.
REGISTRATION: Spaces are limited and INTENSITY reserves the right to not accept a registration. INTENSITY makes every effort to ensure that the programs run to schedule but reserves the right to re-schedule in the event of insufficient sign-ups or events beyond the club's control.
LIABILITY WAIVER: Due to the nature of the activity injuries can occur, registrant acknowledges the risks and waives INTENSITY of any liability for such.
CANCELLATION POLICY: Cancellations for dance classes must be in writing and will be accepted up to one week prior to the start of the session for refunds.
INJURIES: A doctor's note is required in any case where make-ups are deemed an appropriate remedy for missed classes or, in the case of a prolonged injury, where a house credit may be issued for future use in a similar future program. Refunds are NOT offered and registrant agrees to make payment in full for all registered programs. Registrant agrees to pay INTENSITY reasonable attorney's fees and costs in connection with collection of any amounts owed.
REGISTER NOW FOR THE WINTER 16-WEEK SESSION
Please email Kelsey Martin or call (203) 853-7727 x2 with any questions about this program.