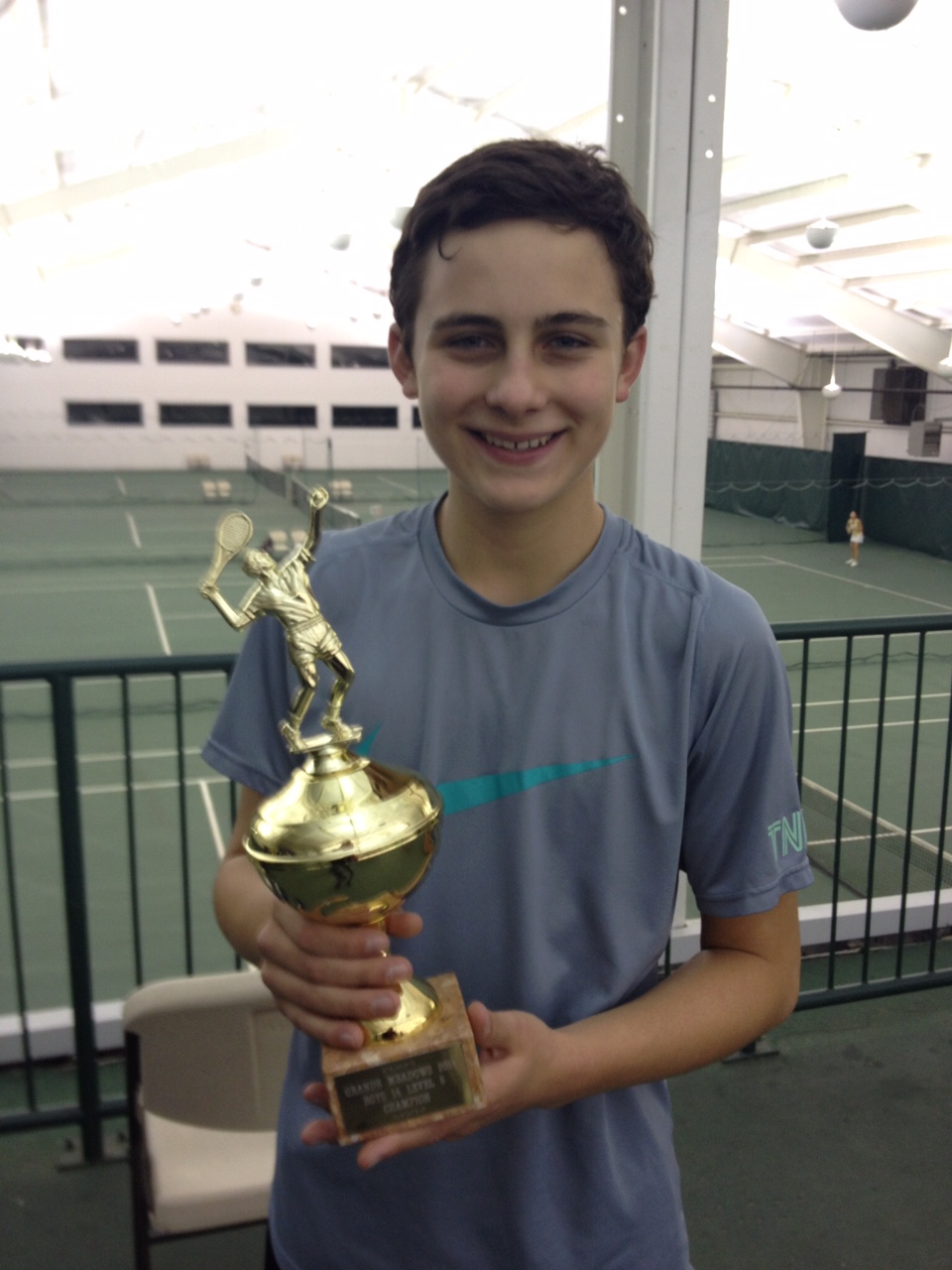 Nicolas Condos with his championship trophy!
In Longmeadow, MA, Nicholas Condos was the Champion of the Boys 14 and Under, Level 5. Knocking off the #8, #3 and #1 seeds en route to his title.
Alyssa DiMaio also had a great weekend in the Girls 14 and Under, Level 5 finishing in 2nd Place before she had to retire from the Championship match due to injury, where she was leading in the match against the #1 seed.
In the Girls 18 and Under Level 5, Maddie Stow reached the Semifinals.
Samantha Svendsen reached the Semifinals of the Girls 12 and Under, Level 5 in Windsor, CT.