Players who have participated in both the Academy and our high performance evening program over the past few years have received both partial and full scholarships to the following college programs:
Fairleigh Dickinson University
University of Connecticut

Williams College
(two-time national champions)

Hobart and William Smith Colleges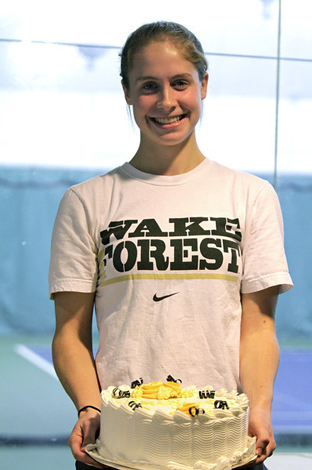 COMMUNITY SERVICE: Research shows that civic engagement promotes higher academic achievement and develops many skills, including critical thinking, organizing, and planning. It also helps young people form an identity, an essential role of adolescence. We offer various opportunities for our players to participate in Community Service throughout the year such as collecting canned foods, volunteering at the Food Bank stocking shelves, feeding the hungry at the Soup Kitchen, volunteering to assist pros with clinics, donating time and equipment to raise money for The Oyebog Tennis Academy in Africa which provides underprivileged children in Africa with the opportunity to learn tennis and develop athletic and organized sports skills.