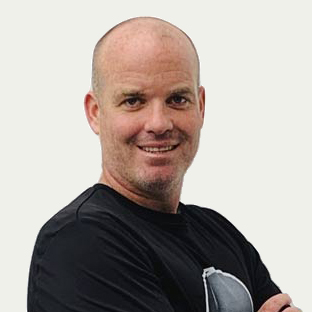 Personal Trainer & Fitness Instructor
Shaun, a sports medicine specialist, treats both competitive and recreational athletes for sports injuries and related conditions.  Active people of all ages experience injuries from time to time.  Shaun's goal is to get his clients back on the go as quickly as possible.
Shaun has worked with athletes from the NFL, MLB, College Athletics and the US Olympic team but you don't have to be professional athlete to receive the same world-class care as they do.  Shaun wants to help you if you are looking to get back to fitness classes or back on court.