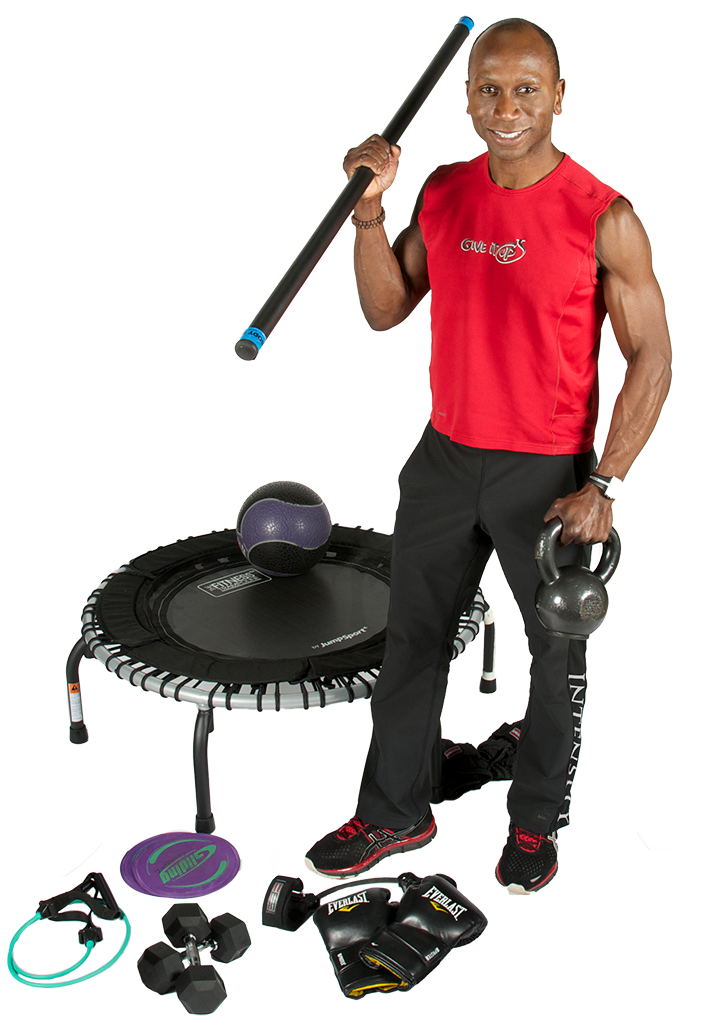 Certified Fitness Professional
Master Motivator, Exercise Innovator
Herman has created and developed his own high end fitness programs that have inspired people to make positive changes and to rediscover their best body NOW! Herman leads by example by doing the entire workouts with his students.
A life long athlete with the skills to create workout moves with lots of "Flavor".
Walker's buzz was started with PowerGroove: his trademark kickboxing class. An intense sweat-pouring, butt-kicking, power punching workout with Flavor created for those who are very serious about their bodies and not afraid to "GIVE IT UP!"
Then he developed AIRBORNE, the only trampoline class in lower Fairfield County.
Now, Herman brings Bootylicious and Triple Threat to INTENSITY!