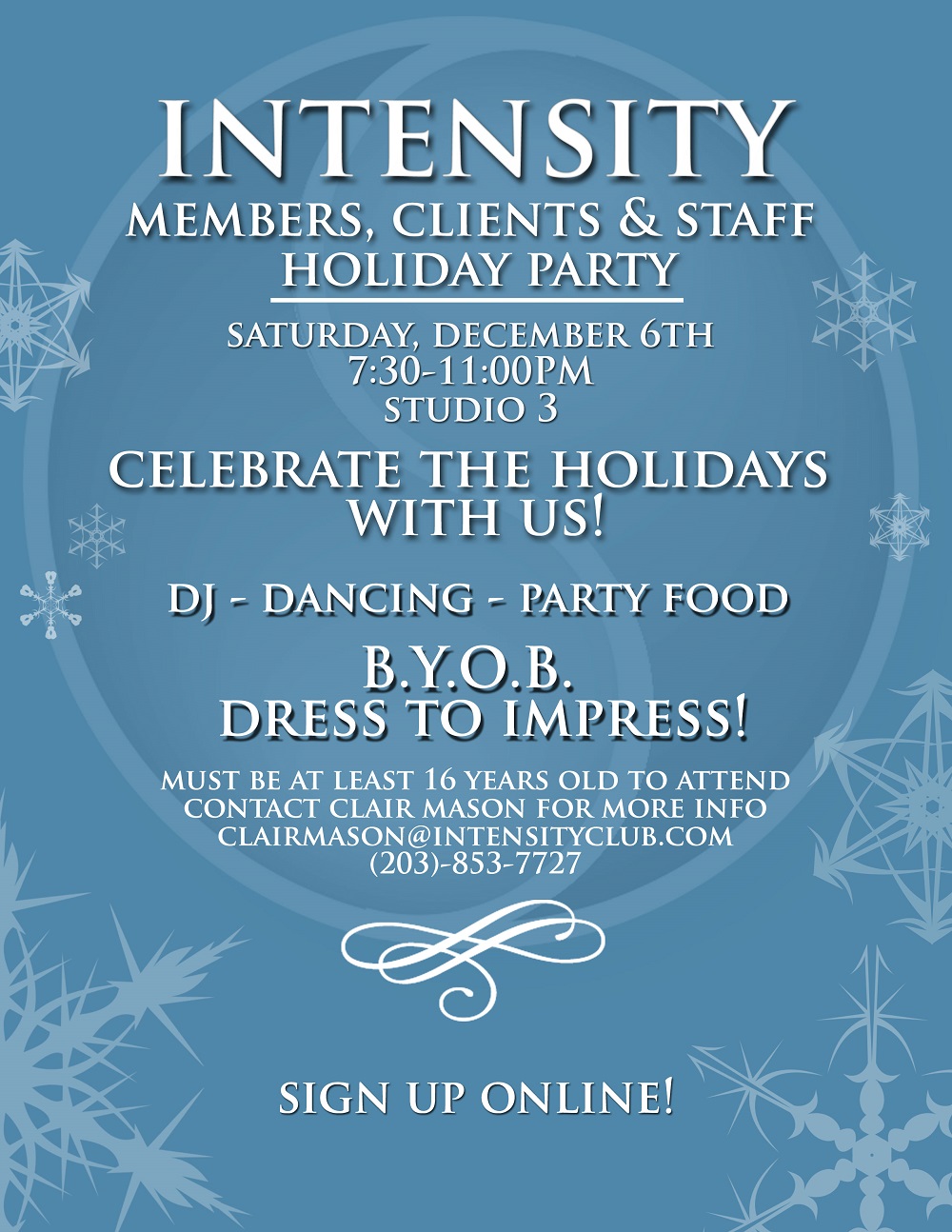 I feel the party season is already here! Maybe it's the leaves coming down, or the fact that everyone's wearing sexy boots & jeans already!
INTENSITY 's holiday party for all our members and clients will be Saturday December 6th in our state of the art event studio!
Music, dancing, food and BYOB! Dress code: Strictly no work out wear!
As we approach the holiday party season it's the time when we face the most challenges getting to our exercise class or to play tennis. Make sure you get your priorities right because we all know we can cope with the stress and indulgence of the holidays so long as we get to exercise!
Work hard and play hard this holiday season!