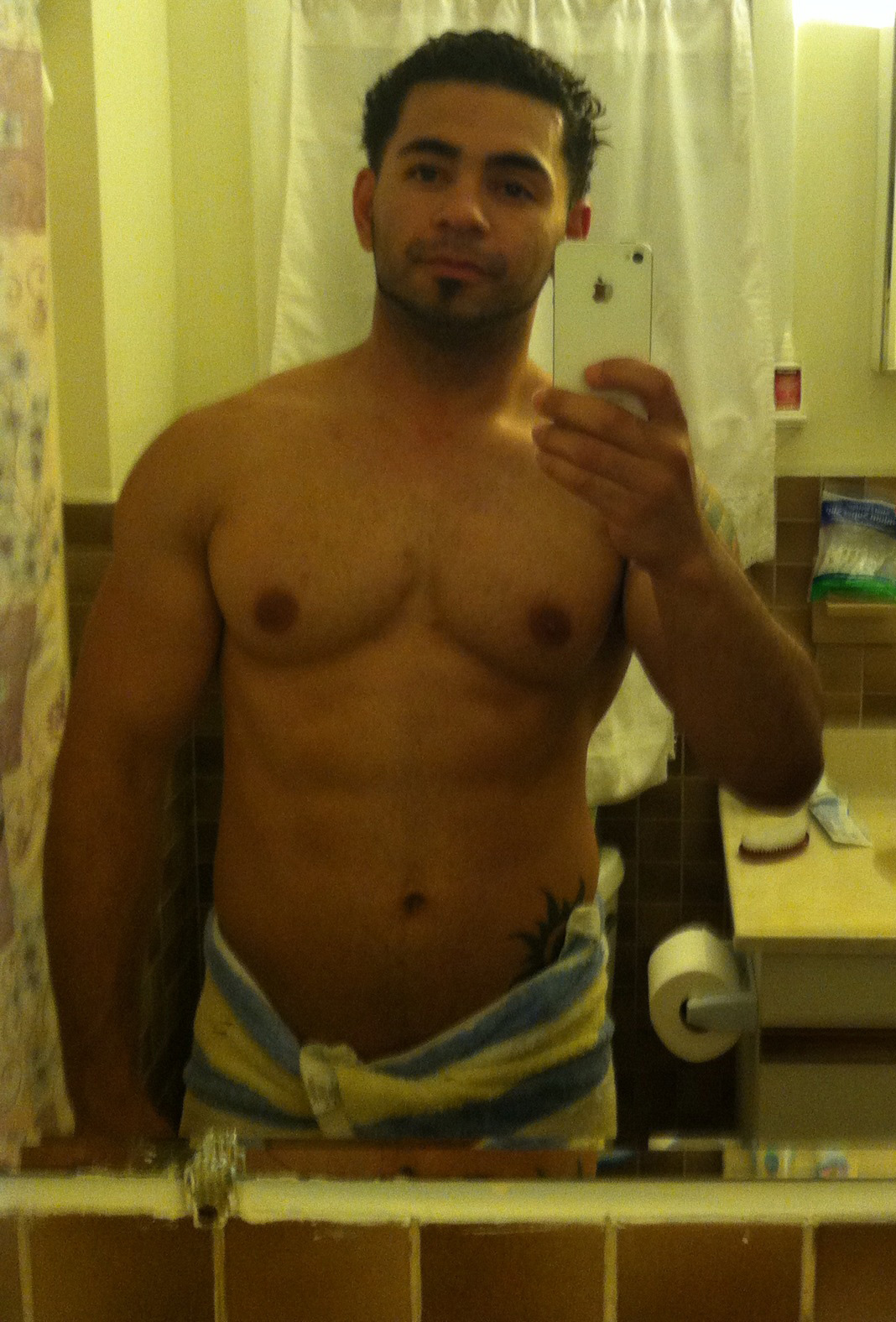 Start of my Fitness Journey
My name is Jenser Gomes, I have been a personal trainer at INTENSITY for 2 years. I love my job and couldn't picture myself doing anything else besides health and wellness. I have always been an athlete and growing up I played soccer, swam, trained in Brazilian Jujitsu and of course lifted lots of weights. In this blog I plan to share some of my life experiences along with expert diet and exercise advice.
In my first post, I am going to tell you about my first physique competition.
I never thought I would do a physique competition, it's just not me, even though I work out all the time I am a very shy person. Very rarely do I like to show my physique, especially in front of a room full of strangers. Hard to believe huh? But it's true.
At the time I was 165lbs, happy, eating whatever I wanted, and in good shape. Until one of the club members at INTENSITY asked if I thought she could compete in a physique competition. I looked at her, and been totally honest, told her she looked great, but needed to do some work. We started with an initial assessment and after some less than desired results she thought her dream may be too far out of reach. I persuaded her that her ideal physique was indeed attainable and to help her in her journey decided that I would compete as well. After that she became a client of mine and we start working together.
This woman, Ellen Mahony, helped me overcome my fear of showing my physique. She has motivated and helped me though this journey; I`ll tell her story in a future post.
Now that I was committed I had work to do. I started working out to gain some weight. I increased my calories and lifted heavier weights which increased my weight to 169lbs. With one month left until the competition, I wasn't close to be ready to step on stage. I stared a strict four day diet cycle of no carbs for 3 days followed by a carb load day(when I say no carbs, I would still have carbs from vegetables, but no fruits). I had 6-8 meals a day which consisted of lots of chicken and broccoli (writing this today I get nauseous even look at those colors). On my "carb load day", the only carbs that I would eat was an oatmeal with protein in the morning, and a sweet potato on my second lunch, after the workout. In another post I will go into more detail on dieting.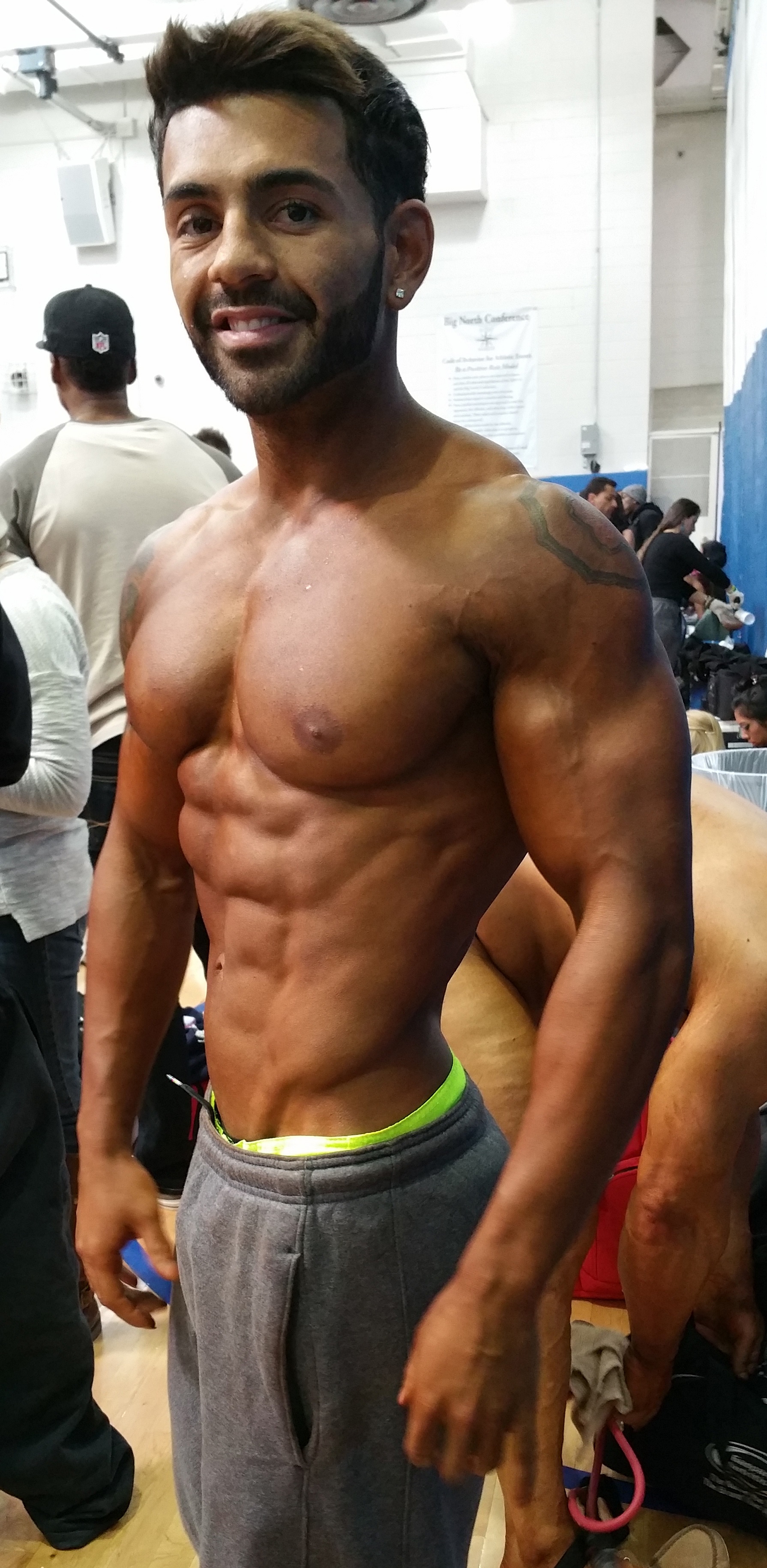 Minutes Before Taking The Stage
After the first 4 day cycle I lost 5 pounds, mostly water weight. I kept my workouts the same as pre-diet but added in cardio twice a day.
By the end of week 2 I could feel my body breaking down. I had lost 11 pounds by then and was tired all the time. I felt mentally and physically drained so I decided to lower the intensity of my workouts and continued my strict diet.
With 2 weeks remaining I did a posing class and learned how to present myself to the judges. This made a huge difference on competition day and I recommend that everyone thinking about competing take a class before stepping on stage. The diet continued and by the end of the week I was down 14 pounds.
For the final week I decided to cut even more carbs out of my diet, reduce the intensity of the workout, and only have one cardio day. The lack of carbs had me feeling very tired all the time, but I kept to my diet knowing the final result would be worth it.
With two days left till the competition, I finally had a carb load day. I carb loaded the next day as well and was finally ready to get on stage.
The competition was lots fun. The most memorable parts pre competition were the excessive spray tan, sweating, and eating. Hours before I ate these specialty pop tarts, yes I said pop tarts! Reason being all competitors try to supply the body with sugar allowing your muscles to look bigger and "fuller". I`ll explain this in detail in a later post.
I wasn't nervous or anxious, all the work was done, and this was the best package I could present at the time. The only thing I had to do was have a good time, and that what I did. I smile a lot, hit my poses, had a great time, and with that pooooow first call. Meaning that out of all the competitors I was selected in the top six. There are no words to explain my feeling at the time.
With the prejudging out of the way and being included in first call, I couldn't ask more from my first competition. But, being a very competitive person, I wanted more. I found out that only five competitors would receive a trophy.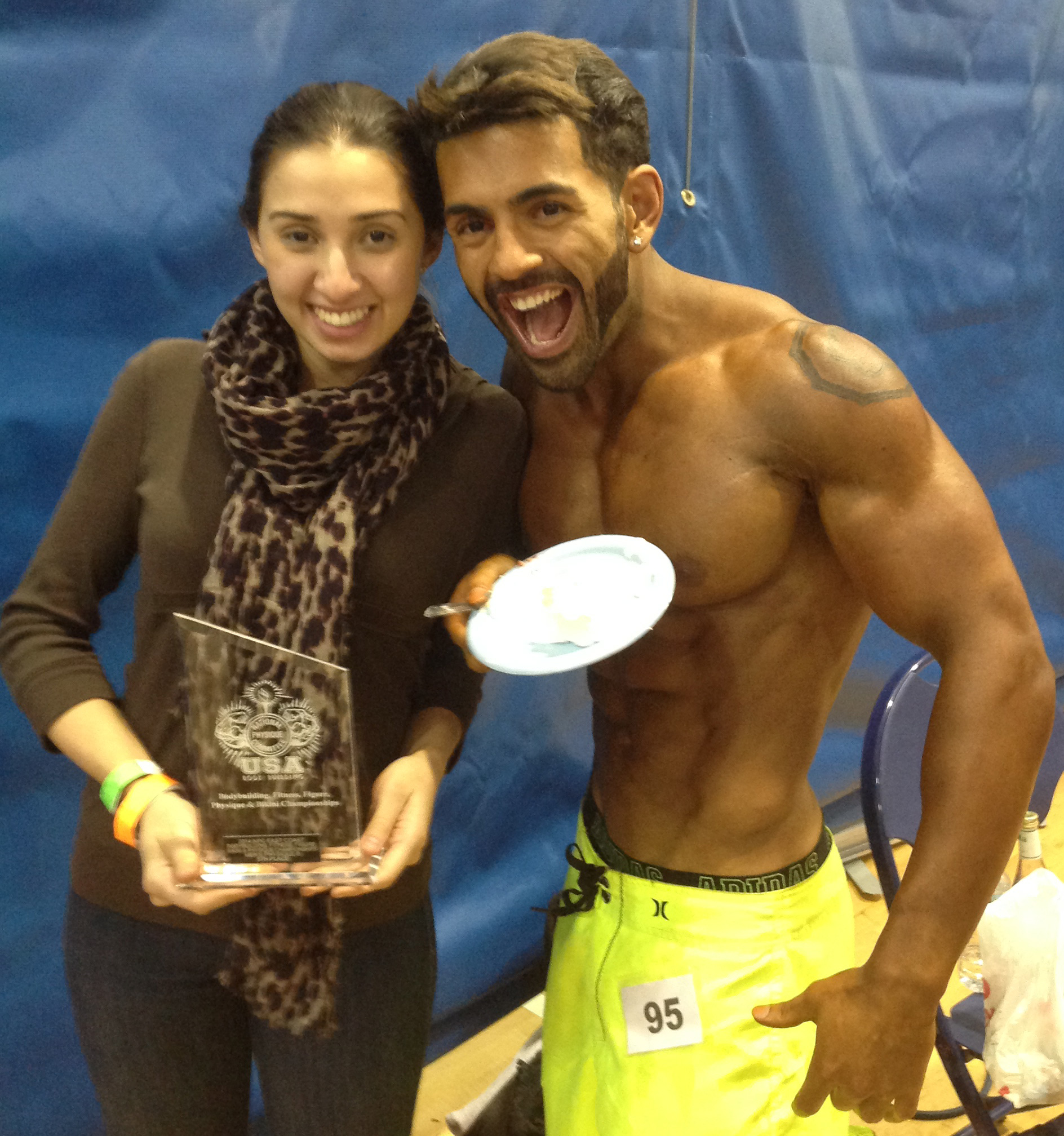 Success! Thank You For The Support!
With this in mind I starved myself for four more hours all the time thinking "Hand me my trophy and a slice of pizza, take this fake tan off of me and let me sleep!!" With that in my mind I stepped back on stage, and was blessed with a 5th place. I got my trophy, my pizza, and was ready to go home!!
However there is no rest in this industry and I am already preparing for my next competition. Because in the next one, you dam right I`m getting that first place!!
I would like to thank all my friends, for the help when I need a spot, INTENSITY for letting me use the space, and special thanks to my girlfriends Jules, that rode this crazy highway with me all the way.
I Hope everyone enjoyed a taste of my experience, and I look forward to seeing you at the gym, lifting some weight!! ;)
Thanks,
Jenser Gomes