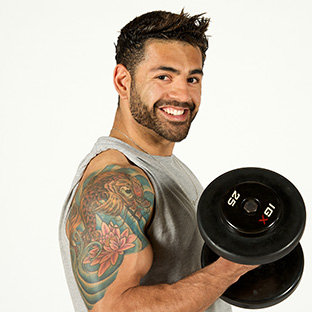 First of all happy thanksgiving!! :))
I Hope all of you enjoy the precious moments with your family and friends, celebrate the season of thanks and giving with lots of happiness and food!! Oooh yes!! lots of food.
Did you know the average American gains 12 pounds over the holidays? Scary huh?
So you don't become part of that statistic, I`m going share a delicious, and very healthy solution that may help you stay in shape. No its not some secret from the Tibetan mountainside, or some Brazilian rain forest roots. It's as simple as eating soup!
Adding a soup before your meal can reduce your total intake by up to 20%. That means if you eat 1 pound (16oz) of food, you would "save" 3.2oz of food.
3.2oz of sweet potato, have about 78 calories, not counting butter, olive oil, brown sugar, marshmallow, etc.
3.2oz of turkey, have about 180 calories, that`s without the gravy!!
3.2oz of stuffing have about 165 calories.
Doesn't sound like much, and again, the chances of you overeating is still present but this is one little trick that has helped me save a ton of calories!!
One of my favorite recipes is for Pureed Pumpkin Soup:
Simply sauté onions, garlic, cumin and steamed or baked pumpkin cubes, then puree the mixture in a food processor, adding salt and pepper as desired. A delicious soup, rich in fiber and vitamin A and vitamin C.
So have that one low calorie meal before you main meal, try to get into the gym for a workout, and definitely don't forget to celebrate!!
Let me know how your soup came up, and I definitely would like to know different recipes, so share them!!
Thanks again for the support, and hope all of you have a great thanksgiving.
See you guys next week!! :))